OH MAN OH MAN OH MAN
Livie's story is probably my most favorite New Adult story in the history of New Adult books. If anything wants to try to win my utmost affections, it's going to have to bypass
One Tiny Lie
with creativity, originality, sweet moments along with the sex lololol, and awesomesauceness.
I think the problem with New Adult books is that they're all the same. Messed up heroine, slight-messed-up-but-willing-to-help guy, sweet and sexy romance, same-follow-the-pattern conflict.
So that's why
One Tiny Lie
was so refreshing — Livie wasn't "messed up" by an accident, but instead was much too focused on things her deceased parents wanted for her, instead of what she wanted for herself. So for battling this, she had to balance Connor, the Irish boy her parents would've approved heartily of, or Ashton, a sweet, yet sexy, amazing boy who she can't help being attracted to, despite his philandering. (Note: I love the word philandering now. Thank you, Tucker.)
I loved
everything
about this book.
Everything.
And I'm not normally the type to do this, but I'm saying screw it all, because I want to. So, without further ado ....
Meet Livie!
(This picture seems pretty accurate!)
Meet Our Philandering Ashton!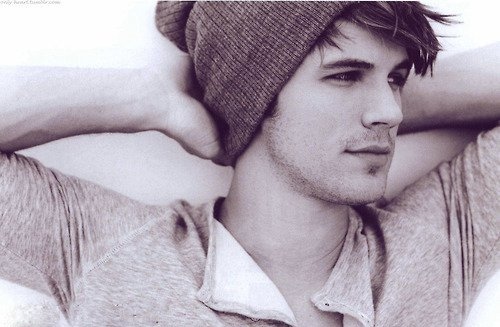 And let your imagination do the rest.
But, honest to God,
read this book.
This book is so sweet, sexy, and amazing on so many levels.
P.S. I love my fancast.
Damn right, my fancast is better than yours ...